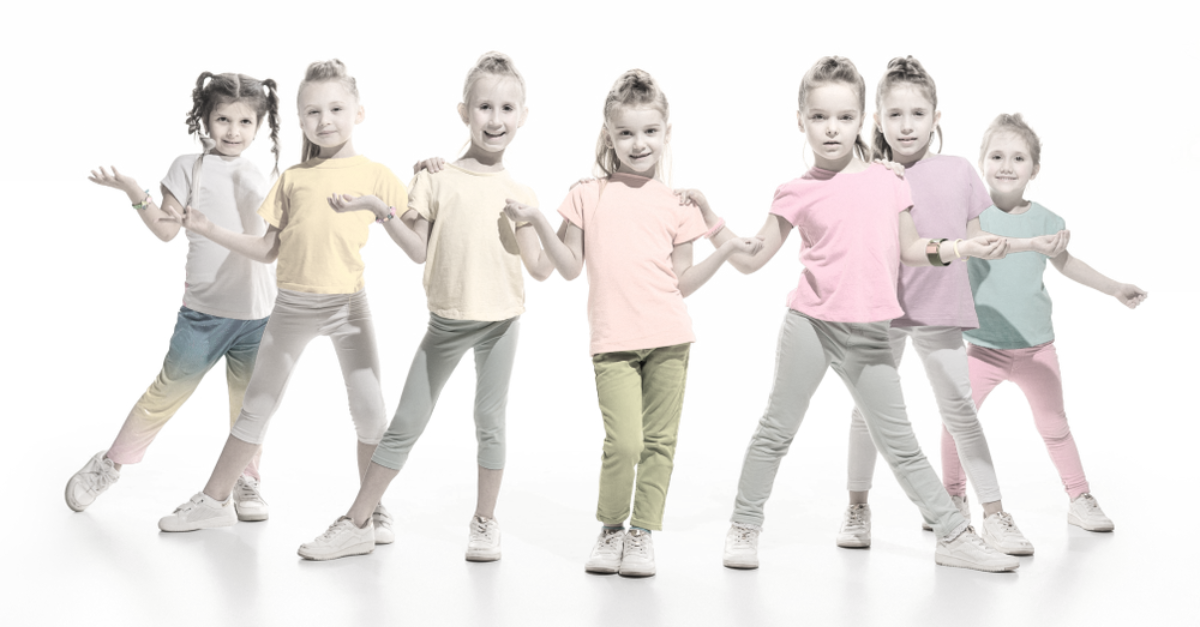 LITTLE MOVERS
Four DAnce Styles in one class
The Little Movers class is a great general dance class for 4–6 year olds. We mix fun party dances with the development of basic dance skills in Street Dance, Ballroom, Latin American and Freestyle Dance.
Little Groovers can take examinations with the International Dance Teachers Association and gain a Rosette Award. Children love to collect the range of colours and add them to their Bannerette. Children not only gain confidence and co-ordination, but also develop self discipline, motivation and the ability to follow instruction.
Bring them to one of our Little Movers classes and give them an opportunity to share in the enjoyment of dance.
Action To Music Songs
Each class starts with a fun warm-up with action sings. Develops listening skills and coordination.
Ballroom
Enjoy the discipline of the Ballroom dances with the elegant Waltz and the exciting Quickstep.
Latin
Dance to the exciting Latin rhythms of the Cha Cha Cha and Samba and enjoy the fast tempo of the Jive.
Street Dance
Take a break from the formality of the Ballroom dances and learn some popular Street Dance moves and routines.
Freestyle Dance
Danced to the latest chart dance music you will enjoy our specially choreographed Freestyle routines
Enrol In Your Class Today!